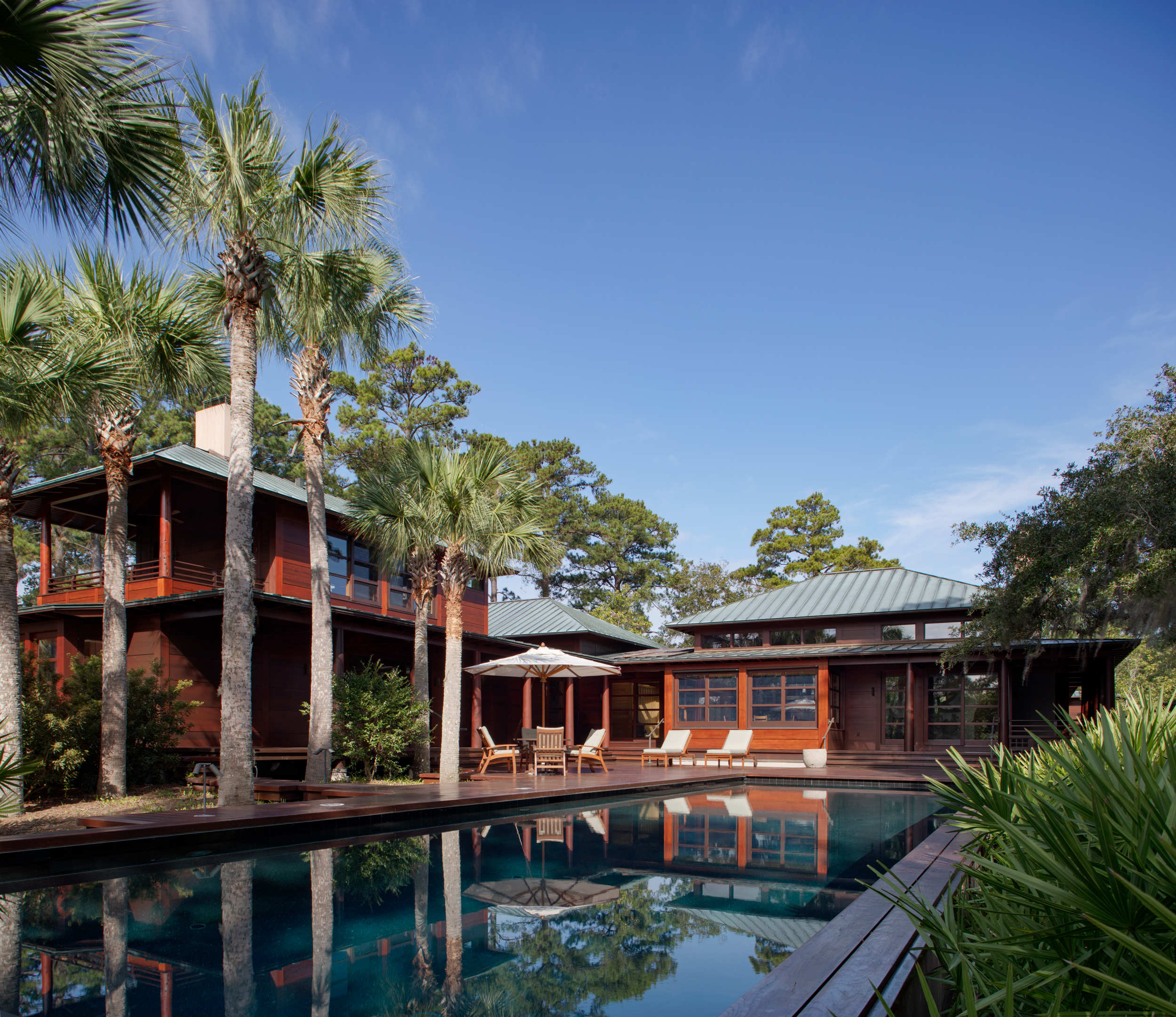 DESCRIPTION
Set on a secluded island between Charleston and Savannah, this sophisticated estate seamlessly blends Lowcountry vernacular with Japanese influences. This home exemplifies the nexus of craftsmanship and architecture in a way rarely seen today. Pine Island encompasses 56 gorgeous acres connected by a causeway to Spring Island. The views are framed by landscaped meadows and expansive glimpses of salt marshes and the river beyond. A private deepwater dock is in place. In addition, there is a 3 bay, 6 car garage and a small caretaker's cottage.

Built of native American woods and sustainably harvested tropical hardwoods by local woodworkers at the height of their craft, the house is both richly detailed and simply rendered. In this perfect setting, the current owners escaped the pressures of contemporary life to savor the quiet of the surrounding landscape and enjoy their exemplary collection of contemporary and historic arts & crafts.

The designers, noted architecture firm William McDonough & Partners (known internationally for pioneering large scale sustainable projects and the Cradle to Cradle protocol) in collaboration with acclaimed landscape firm Oehme van Sweden, focused at every opportunity on enhancing the connection between the internal life of the house and its natural landscape. A masterpiece built to celebrate craft and the play of light and landscape, this property has few equals in the Lowcountry of South Carolina.