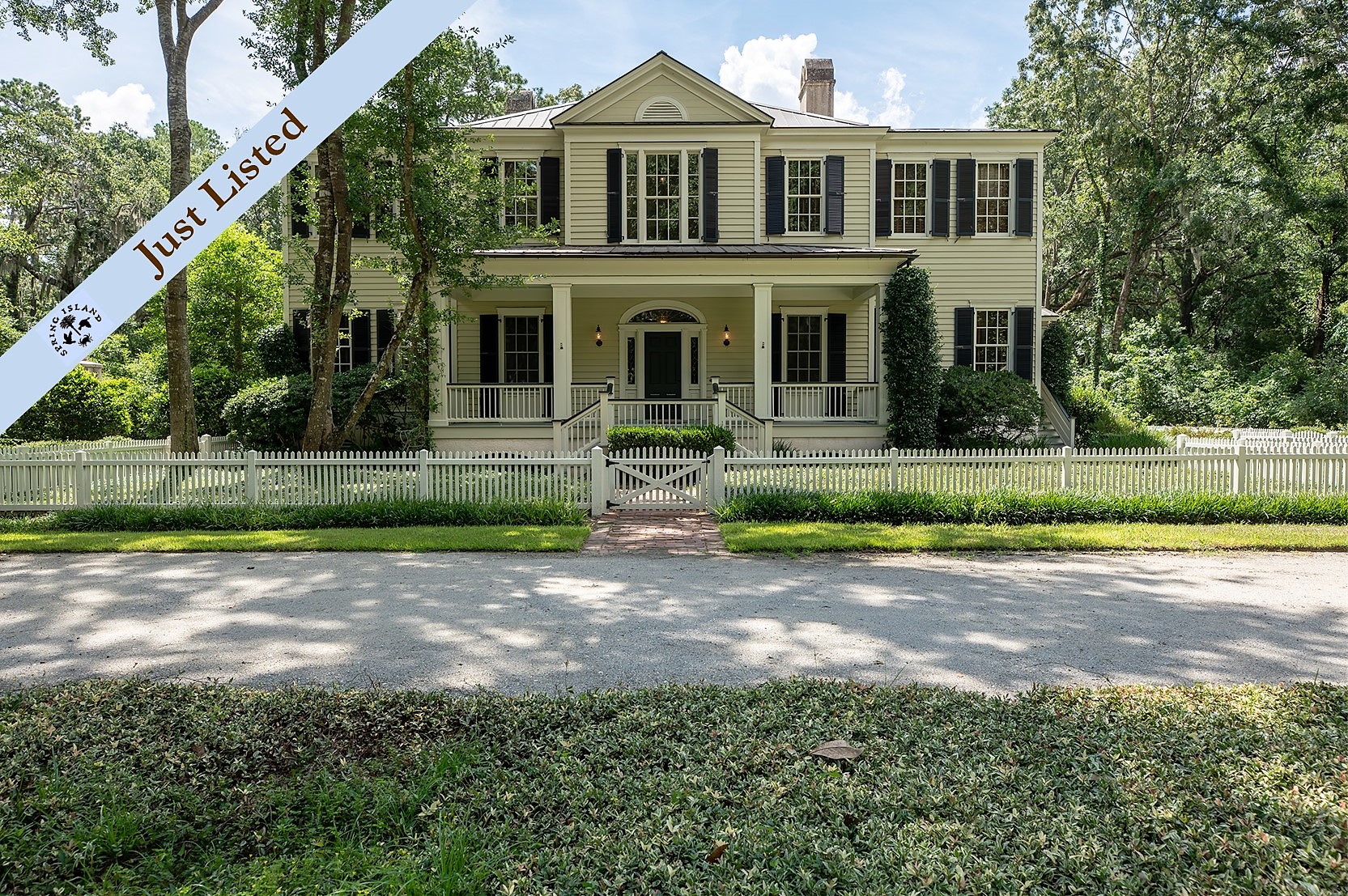 DESCRIPTION
MORE PICTURES COMING SOON!

This unique estate designed by Historical Concepts is comprised of three buildings on 2.79 acres. The main house is based on the Federal style homes found in nearby Beaufort. The compound has a simple, symmetrical formality with the guest house and carriage house flanking the main residence.

The Interior features traditional formal millwork, highlighted by a dual cantilevered staircase, with exquisite antique heart pine flooring throughout. The master suite with fireplace includes an office, exercise room, morning kitchen and a porch with views to the golf course. The high degree of detailing continues through the master bath area, which also includes two spacious walk-in closets.